The tragic events at the Walmart in El Paso, Texas and the nightlife district in downtown Dayton, Ohio in early August are causing many employers to review their plans for active shooter training.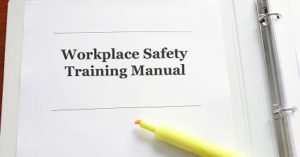 Walmart maintains a mandatory active shooter training program, according to insurance industry reports. Safety training at the giant retailer has evolved from a 2014 partnership with the ALERRT™ Center at Texas State University, which offers the "Avoid, Deny, Defend" (ADD) training for the defense of active threat situations. The giant retailer's employees first complete an active shooter training program during orientation, followed by quarterly training updates delivered via computer.
DLD Lawyers is available to work with Florida employers who want to either update existing active shooter training programs or put a new program into place. Active shooter preparation can also be one element in a broader workplace violence prevention plan. Helping employees understand how to respond and protect themselves well in advance of a dangerous situation offers the best protection against injury or fatalities.
Experienced employment defense attorneys work with Florida employers to evaluate existing risk management programs, the strength of insurance coverage, contractual considerations, and safety initiatives.
Insurance exposure in an active shooter situation can span several lines of coverage, including employment practices liability (EPLI), premises liability, and workers' compensation. Legal counsel can also help employers to evaluate their compliance with "standard of care" provisions that may be part of an insurance policy.
There are many resources available to Florida employers that want to update their active shooter training program. The Department of Homeland Security, for example, publishes a booklet titled "Active Shooter: How to Respond." Some of the recommended elements of an emergency action plan include the following:
Solicit input from key constituencies including executive and risk managers, human resources professionals, property owners, local law enforcement, and legal counsel.
Conduct mock active shooter training exercises, and plan for periodic review programs.
Publish procedures for reporting emergencies to law enforcement and other internal or external first responders.
Identify evacuation policies and procedures, including escape routes, floor plans, and safe areas.
Some employers are combining active shooter training with advanced security measures, according to an August 9 Wall Street Journal article titled "After El Paso, Workers Plan Escape Paths." Technology-enhanced security systems can include keycard entry programs, locking additional doors, and gunshot detection systems. Some employers are also responding with low-tech approaches, like arming workers with cans of bug spray like Raid as a deterrent.
Florida employers may also want to review any firearms policies as part of a workplace violence policy. State residents who are 21 or older and able to demonstrate competency with a firearm can register for a concealed weapon permit through the Florida Department of Agriculture and Consumer Services.
More than 2 million licenses for a concealed weapon or firearm are active in Florida as of July 31, 2019. Many Florida employers do not allow firearms in the workplace, but employees often respond to this ban by storing their weapon in their car nearby while at their workplace.
About the Labor & Employment Practice at DLD Lawyers
DLD Lawyers represents Florida employers in all areas of employment law, including federal EEOC and state administrative law forums, class action litigation, as well as trials and appeals in federal and state courts.
When a sensitive employment law matter emerges, DLD Lawyers is ready to conduct a thorough, confidential investigation to help employers and their insurers assess the claims, evaluate the exposure, and outline recommended courses of action.
DLD Lawyers works with insurance carriers and their insureds when a claim is subject to coverage by an employment practices liability insurance (EPLI) policy.
Disclaimer
The information in this article is for general purposes only and does not constitute, and should not be taken as, legal advice for any individual case or situation. This information is not intended to create, and does not create, an attorney-client relationship with DLD Lawyers. No content in this article may be reproduced by any means or in any medium without prior written permission of DLD lawyers.