The ''PLANE Act of 2019,'' short for "Promoting the Launch of Aviation's Next Era Act of 2019'' (S.2198), was introduced in the U.S. Senate on July 22 by U.S. Senators James Inhofe (R-Oklahoma) and Angus King (I-Maine).
Actions within the general aviation industry promoted as part of the PLANE Act include the following:
Enhance legal protections for pilots who are subject to an FAA denial, suspension, or revocation of an airman certificate
Require additional transparency for FAA decisions impacting aviation stakeholders
Promote investment at general aviation airports
Increase training and development for air traffic controllers and FAA designees
Allow general aviation airports to be designated as disaster relief airports
Apply all aviation user fees to support of the aviation community
Redirect aviation fuel taxes that currently support non-aviation infrastructure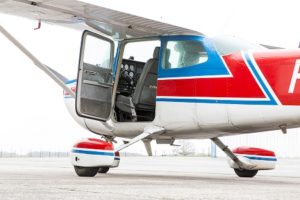 The general aviation industry includes all civilian flying except scheduled passenger airline service, according to the Aircraft Owners and Pilots Association. Overnight package delivery, emergency medical evacuation, construction site inspection trips, and airborne law enforcement all fall within general aviation.
The agricultural aviation industry is also a large part of general aviation, and includes the use of planes for crop management, forestry, and pest control.
Key technical provisions contained in the Senate bill are outlined below.
Title I—Fairness for Pilots
Section 101. Expansion of Pilot's Bill of Rights.
Section 102. Enhancing Protections for the Aviation Community.
Section 103. Limitations on Reexamination of Certificate Holders.
Section 104. Aviation Rulemaking and Exemption Petition Due Process.
Title II—Forward Looking Investment in General Aviation, Hangars, and Tarmacs (Flight Act)
Section 201. Establishment of Public Private-Partnership Program at General Aviation Airports.
Section 202. General Aviation Airport Entitlement Reform.
Section 203. Disaster Relief Airports.
Section 204. Airport Development Relating to Disaster Relief.
Section 205. Funding for Projects as Disaster Relief Airports.
Section 206. Revision of Automated Weather Observing Systems (AWOS) Policy.
Title III—Securing and Revitalizing Aviation (Sara Act)
Section 301. Limitation of Liability for Certain Individuals Designated as Representatives of the Federal Aviation Administration.
Title IV—Air Traffic Controller Reforms
Section 401. Federal Aviation Administration Academy.
Section 402. Practical Experience for Air Traffic Controllers.
Title V—Aviation Fuel Taxes
Section 501. Treatment of Fuel for Use in Aviation.
Title VI—Voluntary Surrender of Repair Station Certificate
Section 601. Revision of Certain Regulations Relating to Repair Station Certificates.
The PLANE Act was referred to the Senate Committee on Finance for review.
In a related action, Senate Inhofe proposes the establishment of a National Center for the Advancement of Aviation to "support and promote civil, commercial, and military aviation programs to address the demands and challenges associated with ensuring a safe and vibrant national aviation system through research, education, and training." Comments and feedback from the general aviation community are requested.
The following organizations signed a July 22 letter to U.S. Senators Inhofe and King expressing their support for the PLANE Act legislation:
Aeronautical Repair Station Association
Aircraft Owners and Pilots Association
Allied Pilots Association
Coalition of Airline Pilots Associations
Experimental Aircraft Association
Helicopter Association International
National Agricultural Aviation Association
National Air Transportation Association
National Association of State Aviation Officials
National Business Aviation Association
NetJets Association of Shared Aircraft Pilots
Southwest Airlines Pilots Association
S. Contract Tower Association
Click on the link to read a full text copy of the PLANE Act of 2019.
About the Aviation Liability Practice at DLD Lawyers
DLD Lawyers represents insurance carriers and insureds in the areas of personal and private aircraft ownership, emergency medical services, commercial operations, and aerial applications.
The firm's aviation attorneys are experienced in the leading causes of fatal general aviation accidents, including engine failure and partial engine power loss, fuel issues, loss of control inflight, low-altitude operations, mechanical maintenance issues, midair collisions, pilot error, and system component failures.
DLD Lawyers actively defends aviation claims from inception through trial. When product liability becomes an element in an aviation liability matter, the Product Liability practice group at DLD Lawyers is ready to defend manufacturers, distributors, maintenance, repair, and overhaul operators that may be named in the claim. Click on the link to contact a Florida aviation lawyer.
Disclaimer
The information in this article is for general purposes only and does not constitute, and should not be taken as, legal advice for any individual case or situation. This information is not intended to create, and does not create, an attorney-client relationship with DLD Lawyers. No content in this article may be reproduced by any means or in any medium without prior written permission of DLD lawyers.