DLD Lawyers is pleased to announce that Nextlaw Referral Network (NRN) has been recognized as a Leading Global Legal Referral Network by Chambers & Partners in the Chambers 2019 guide. DLD Lawyers has been a member of Nextlaw Network since March 2019.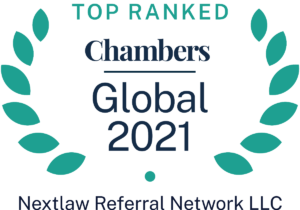 Nextlaw Network has achieved this milestone faster than any network in history, having been founded in October 2016 by Dentons, the world's largest law firm. The Network grew to be the largest in under one year and is now three-times larger than the second largest network in the world.
"We are proud to be the champion of the small to medium-size law firms," said Nextlaw Network CEO Jeff Modisett. "Until now, medium-sized law firms were excluded from most networks because of high annual fees and the exclusive, territorial and monopolistic nature of the traditional network business model. Our Network welcomes all top law firms in the world, focusing on quality, not size."
About Nextlaw Referral Network
Nextlaw Referral Network is the broadest and most sophisticated legal referral platform in the world. Introduced in October of 2016, it already includes nearly 670-member firms, over 25,000 lawyers covering all of the world's major jurisdictions in more than 205 countries. In addition, working closely with its sister company, Nextlaw Labs, the platform will also introduce new technologies, products and services to its members. The platform also includes Nextlaw Global Public Affairs Network, the first of its kind network that includes more than 50 of the world's top public affairs and public relations firms.